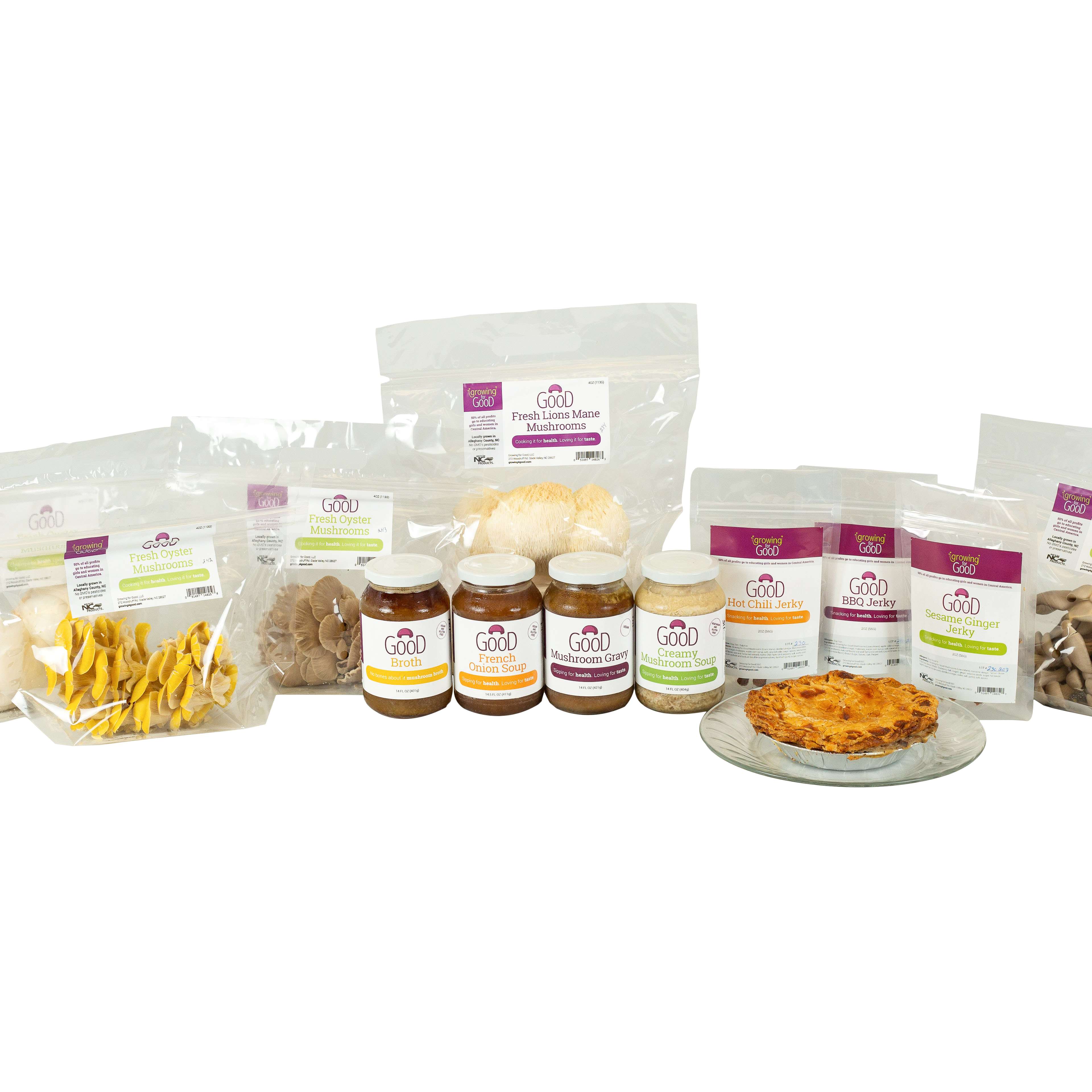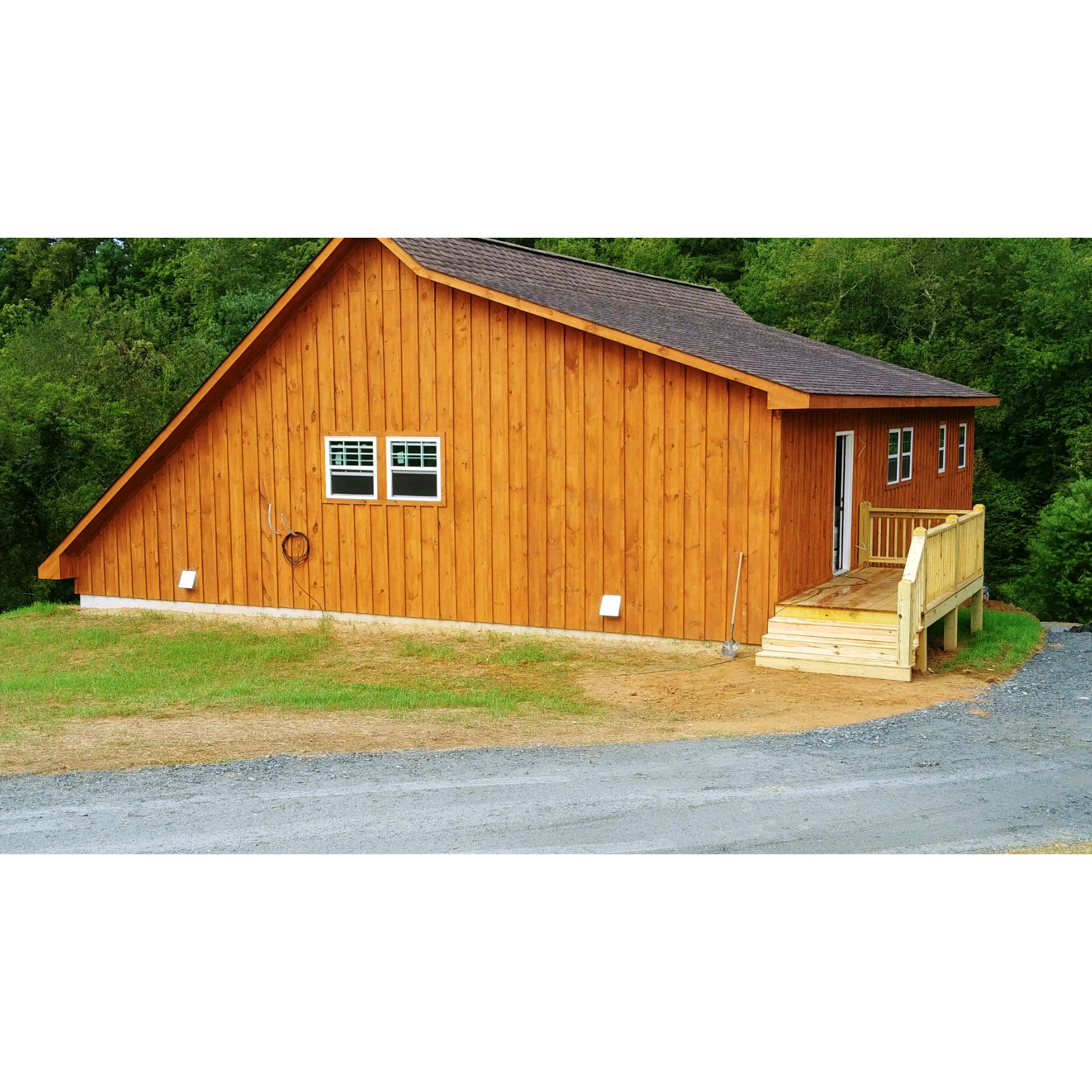 Growing For Good, LLC
Contact: Janet K Shaw; Chris Burns-Fazzi
Address: PO Box 52 Roaring Gap, NC, 28668
Email Address: shaw201333@gmail.com
Phone: 336-469-8945
About Us
Email: janet@growing4good,com
Located 53.9 miles from High Country Food Hub

1,800 Sq Ft barn on 1 acre of land at 272 Woodruff Rd, Glade Valley, NC. Built by Chris Burns-Fazzi of Charlotte NC and Jan Shaw of Roaring Gap NC. See our website at growing4good.com

Chris and Jan's friendship spans many years. They both strongly believe in family, community and each other. They decided to join forces to develop "Growing for Good" to help fund the BFB Foundation and its educational goals and to expand the agricultural community in Allegany County.

Growing for Good not only encompasses our products but what we are doing with them! Fifty percent of all GOOD Products go towards the education of Women and Children in Central America.

Practices
Mushrooms are grown in a controller environment called a Growing Room. Temperature is maintained between 68 and 70 degrees. Humidity between 88% and 93%. CO2 levels are maintained below 900 PPM. Special 9,000K LED lights are on in the growing room 12 hours per day. Temperature, humidity and CO2 is monitored with a TCW data server. As temperature and humidity rise and or fall, heating and humidity equipment is turned on/off automatically. Special filtering systems are in place to capture mushroom spores so as to maintain a clean and healthy environment. Mushrooms are grown on a 7" bag of sterilized sawdust made from compressed wood pellets with no chemicals. No chemicals, pesticides or insecticides are used in the growing process. Picked mushroom are stored in a walk-in cooler maintained at 39 degrees.