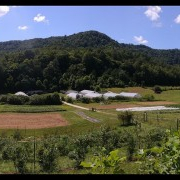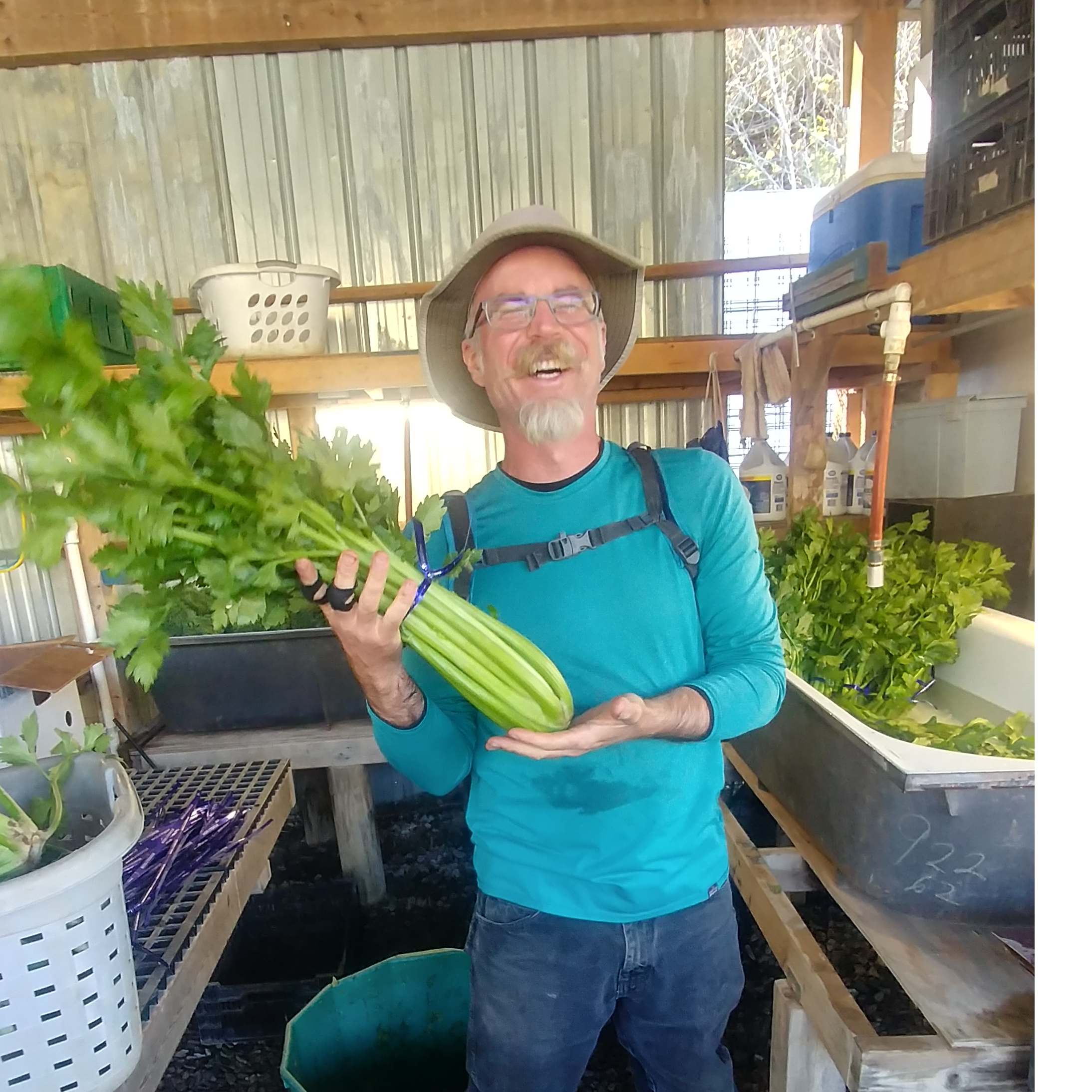 Tumbling Shoals Farm
Contact: Shiloh Avery and Jason Roehrig
Address: 841 Sand Ridge Road Millers Creek, NC, 28651
Phone: 336-452-2920
About Us
Email: farmer@tumblingshoalsfarm.com
Located 37.3 miles from the High Country Food Hub

Nestled in the bucolic valley where Tumbling Shoals Creek meanders beneath the shadow of Bullhead Mountain in beautiful Wilkes County, Tumbling Shoals Farm has been growing certified organic fruits and vegetables for the High Country since 2008.
Practices
Beyond organic (we are certified organic), we pay close attention to the three legs of sustainability including environmental protection, social equity, and economic viability. While organic practices in growing crops go a long way toward environmental protection, our environmental practices include things above and beyond crop production like protecting Tumbling Shoals Creek and the whole farm ecosystem including non-crop areas. We believe strongly in social equity which includes paying our employees a fair wage and helping to increase access to healthy, organic, local foods to people of lesser means. And, of course, it takes economic viability in order for us to continue doing these things.