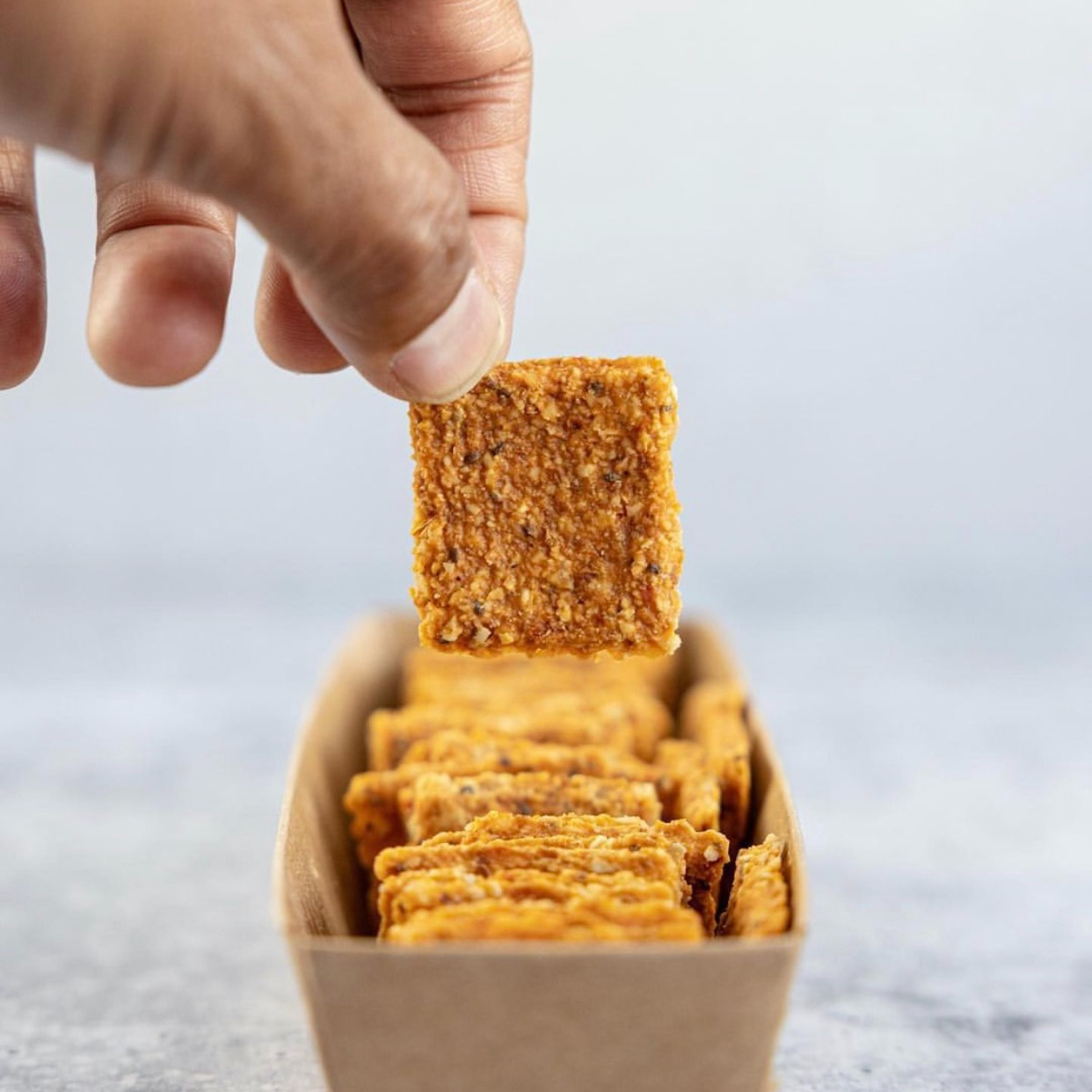 The Extraordinary Snack Co LLC
Contact: Erica Thorneburg
Address: 2314 Rosewood Ave Winston Salem, NC, 27103
Phone: 336-391-8475
About Us
When I established my company, Extraordinary Snacks, located in Winston-Salem, North Carolina, I knew I had a big name to live up to. So, I set out to create snacks that would never leave you wondering why I deem them extraordinary. You will be able to tell from the first bite that extraordinary snacks are seriously delicious. I know lots of snacks taste great, but the vast majority aren't very healthy. I also know that many healthy snacks on the market can lack flavor and leave you wanting. I felt if I could create snacks that were both healthy and delicious that they would qualify as extraordinary!

I believe it matters what goes into my snacks and how they are produced. I never use highly processed ingredients and fillers that your body simply doesn't know what to do with.I am committed to sourcing and using the highest-quality, cleanest ingredients I can find, and then, mindfully prepare each recipe to create snacks that are nutrient dense, easy to digest and absorb, and support you feeling your best.

Extraordinary snacks will keep you satisfied and make your mouth say, "Wow!" My healthy, travel & trail friendly snacks are a terrific alternative to plant-based protein bars & cookies when you just need to switch things up a bit and are a lovely addition to plant based charceuterie spreads, or even used as an additional punch of protein to salads and smoothie bowls.

I often tell folks these snacks are what you would make for yourself if you had the time, equipment & experience! I love being serious about developing great snacks, so you can enjoy with confidence and use your time doing the things you love. Whether you are nuts about nutrition, nuts about tasty snacks, or both, you are my kind of people!

Artisan-crafted in small batches, extraordinary snacks are an extraordinary labor of love, and I hope that shows in every bite.

Cheers to Happier & Healthier Food, People & Communities!

Erica Thorneburg
Owner | The Extraordinary Snack Co LLC

Practices
At Extraordinary Snacks, we take your health seriously. While we are too small to afford expensive certifications just yet. we do take the time to source our bulk ingredients from certified facilities to provide gluten free, grain free, soy free, vegan & organic local (whenever available) ingredients.

We observe allergen program protocols when producing seed only products to prevent cross-contamination, however, considering we do handle a large amount of tree nuts (walnuts, almonds, brazil nuts, cashews, coconuts, hazelnuts) in a small facility, we do recommend steering clear of our products if you or a family member are highly allergic to tree nuts.

The process we utilize to create great-tasting snacks also ensures they remain good for you! So many "healthy" snacks begin with terrific ingredients, only to process the nutritional value out.

Our goal is to provide great flavors AND preserve the nutrient values to help you power through those times you need REAL FOOD that travel or trail can make an obstacle or a hastle.

We begin with raw, unprocessed (some of our nuts are pasteurized), sustainably sourced nuts and seeds that set a foundation for our healthy snacks. We then soak them to eliminate the bitter and undigestible elements (called activating).

Next, we slowly dehydrate to remove water and restore crunch without altering the healthy fats inherent to nuts and seeds with the high temperatures associated with baking or roasting.

This process not only unlocks their nutritional value but intensifies their flavor profile without adding incredible amounts of salt or sugar!

Most of our packaging is earth-friendly and either made from recyclable, plant based materieals or can be recycled, reused or even composted.
Please email me for more information on our planet-friendly practices! erica@extraordinarysnackco.com

We go above and beyond here in Winston-Salem, North Carolina so you get the most extraordinary snack possible.