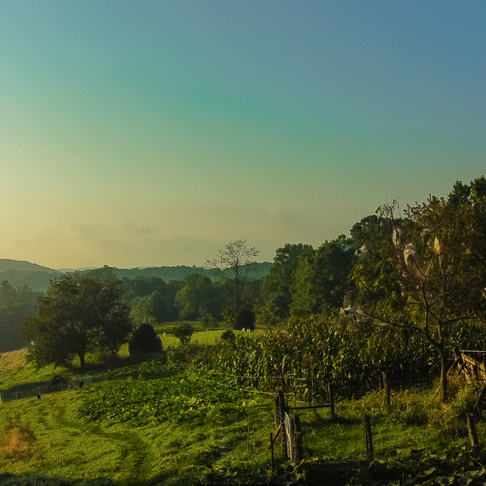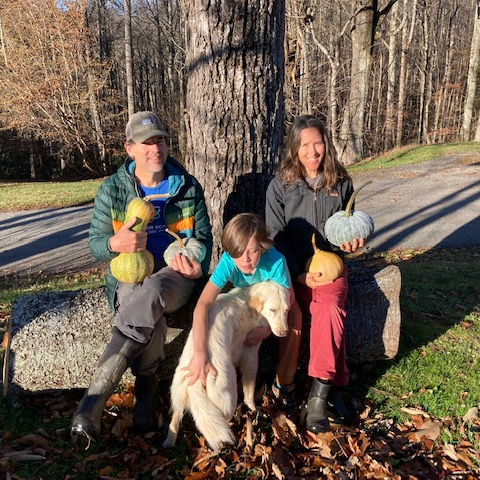 Laughing Springs Farm & Botanicals
Contact: Nora Rodli and Jay Bost
City: Boone, NC,
Phone: 918-804-8460
About Us
Laughing Springs Farm & Botanicals is a certified organic farm located on the edge of Boone on 17 acres of farmland that we are grateful to begin stewarding. Established in early 2022, we are building our farm slowly as we come to better know the land with each season and are fortunate to live next door to the former owner whose family has farmed this land for 3 generations. We are still evolving our farm focus, but for now, we will be growing and sharing diversified vegetables, milled corn products (grits, cornmeal) and medicinal herbal products. Although new to the Boone area, we have been organic farmers for the past 25 years in a variety of places - as owners, managers, breeders, seed producers, educators - we have tried a bit of everything - and the learning never stops. We are looking forward to sharing our harvest with you!

Follow us on Instagram: @laughingspringsfarm and peruse our website: www.laughingspringsfarm.com

Practices
As ongoing students and educators of agro-ecological practices, we are able to put into practice what we have learned through our experiences and those of other farmers and researchers. When we think of our farming practices, they encompass the entire farm as a whole - from the steep hills all the way down into the tiny streams and riparian area surrounding them. We are working to restore the forested areas by planting tree successions and forest medicinals. We are setting up our cropping areas with erosion control in mind by creating mini gardens in flattish ("Boone flat!") areas, utilizing terracing and wide buffer areas for pollinators to reside. To build and maintain the organic matter in our soil, we practice a low-till and no-till system with deep attention to cover cropping with diverse species throughout the various seasons. We use soil tests to help guide us in any soil amendments we may need to add depending on the crop nutrient needs. We practice integrated pest management, which includes experimenting with varieties of crops that are least susceptible to pest and disease challenges, scouting consistently for the presence of pests and disease, removing badly affected plants and utilizing certified organic pesticides as needed. We feel passionate about on-farm breeding that allows us to select and create varieties that are well adapted to our farm site, are unique and tasty, and make novel combinations of genetic materials from friends, seed banks, travels, and fellow breeders/seed savers. Finally, we absolutely LOVE being on the farm and immersed in this daily work and think that kind of presence makes a difference in creating a vibrant farm. They say the best fertilizer is a farmers footsteps....