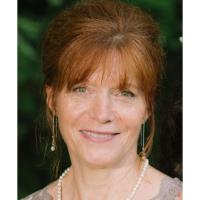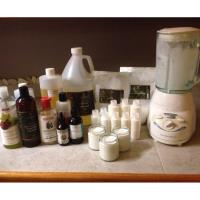 Handmaid Creations
Contact: Jana Jones
Address: 417 Calloway Rd Boone, NC, 28607
Phone: 828-967-0091
About Us
Email: HandmaidCreationsbyJana@gmail.com
Located 8 miles from the High Country Food Hub

Handmaid Creations makes all of our natural body products in small batches out of our home. We are located in Watauga County. We create various skin care products, natural tick repellent, sunscreen, and arnica cream. We endeavor to use only the freshest, purest and most natural ingredients free from any petro chemicals, alcohol, or harmful preservatives. Jana Jones is the creator of each product and the sole "employee" of the business. She runs another home-based business with an international company helping others obtain optimal health with patented complete nutrition concentrate. Find out more at https://jana.reliv.com
Practices
Handmaid Creation products are produced in small batches with the utmost care using only the purest, freshest ingredients. Never will you find petroleum based ingredients, chemical fragrances, or toxic preservatives. The creams, sunscreen, balms and tick repellent are made in a home kitchen. We use spring water that has gone through the distilling process, a double boiler and a counter top blender. Each batch is then delivered to it's destination. All are made with TLC!
Since anything we put on our skin is absorbed into our bloodstream, it makes sense to only use the purest, most natural products - right? Well, that is what we believe at Handmaid Creations. I hope you enjoy the non-greasy, but easily absorbed formulas to nourish your skin. Here are some results you can expect from the skincare line:
*Absorbs quickly without leaving greasy residue like petroleum or mineral oil based products, nourishing beyond the epidermis layer of the skin.
*Penetrates deep into the skin to help restore elasticity without clogging pores.
*Promotes healthy skin collagen which prevents premature wrinkles, premature facial lines and premature slackened skin.
*Keeps the PH of the skin at a healthy level and promotes cell regeneration.
*Antioxidant complex fights the free radicals that are responsible for skin aging.