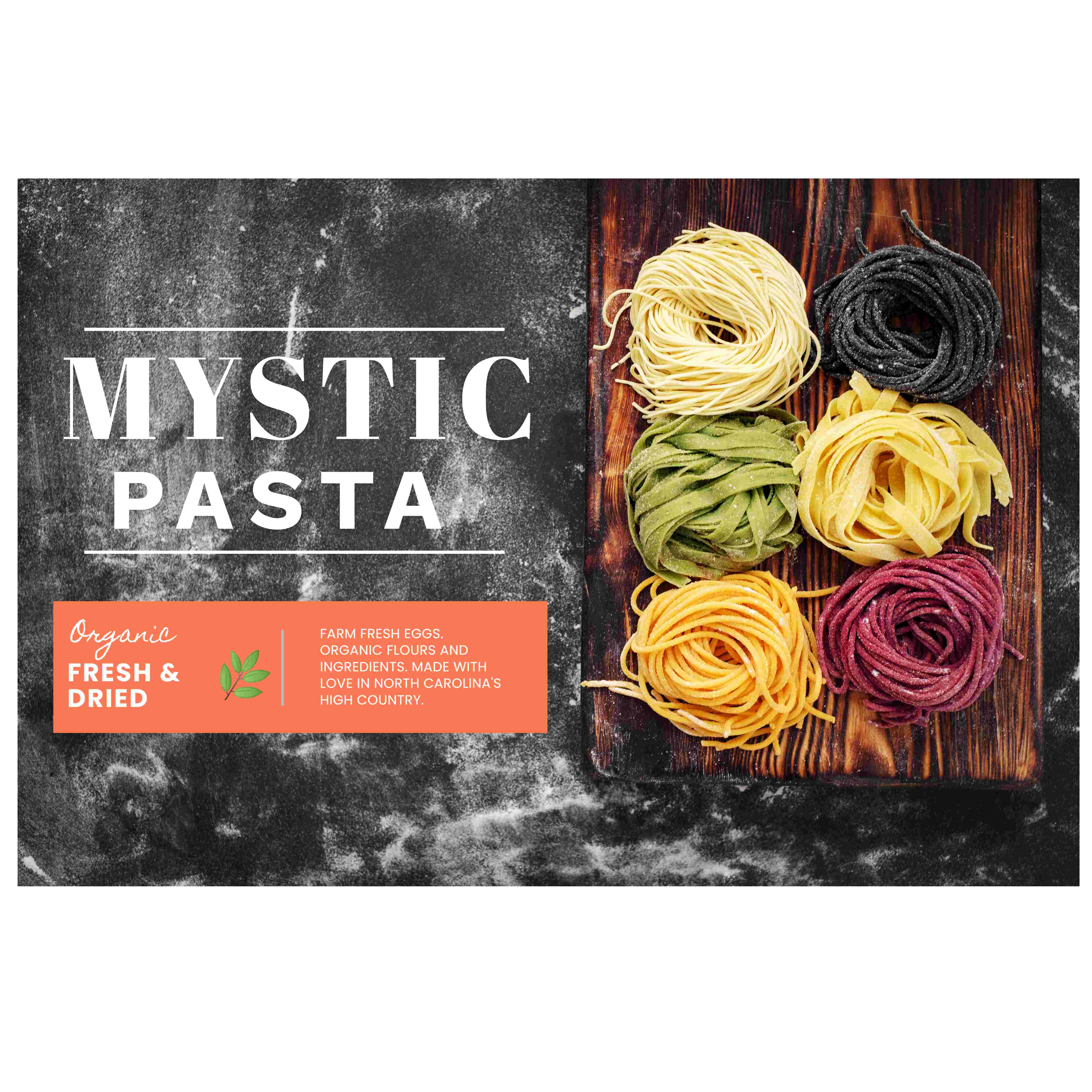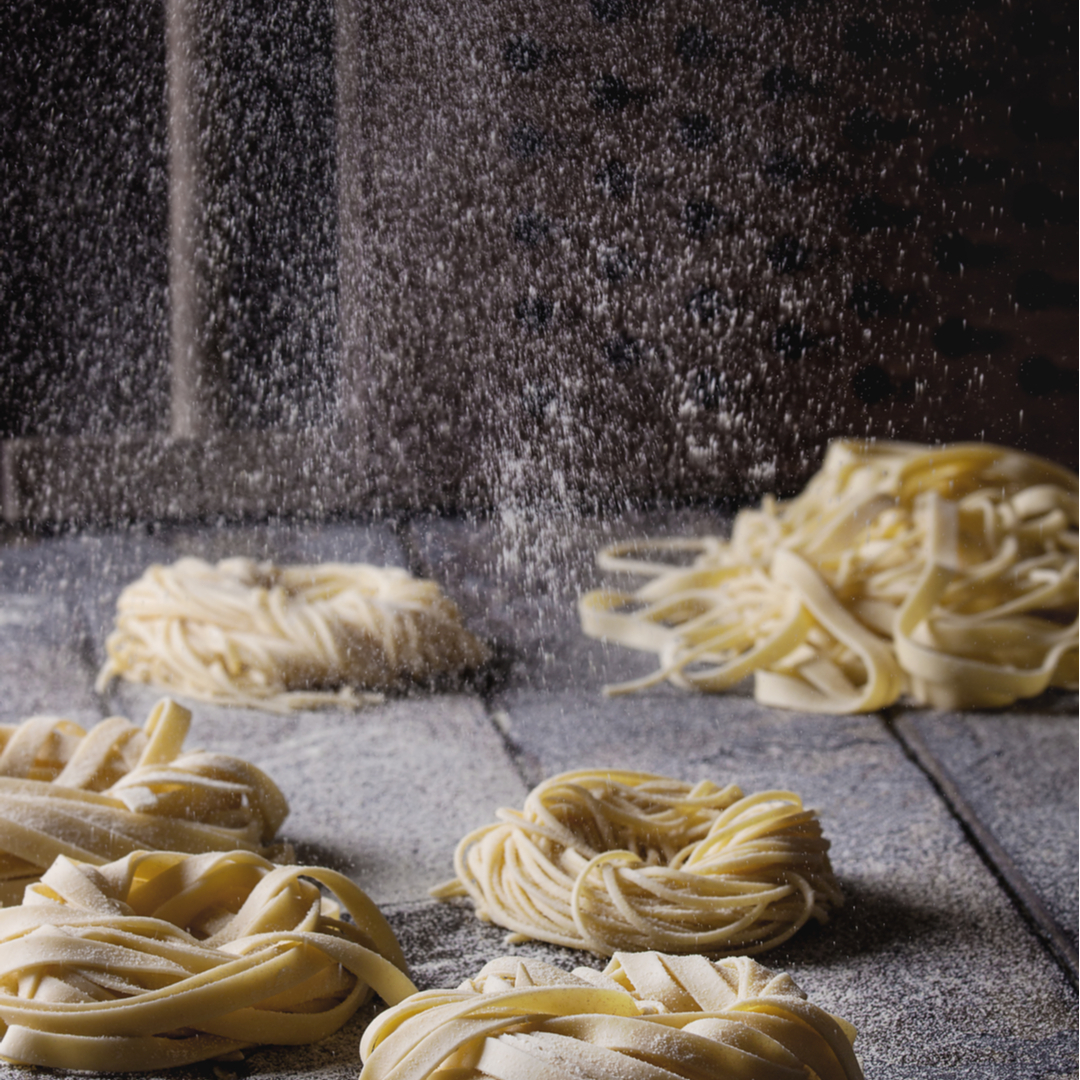 Mystic Pasta
Address: 299 Blackberry Rd Boone, NC, 28607
Email Address: nicole@mystic-pasta.com
Phone: 828-662-3395
About Us
Mystic Pasta specializes in handmade pasta using organic ingredients and for egg-rich pastas, our own farm's eggs in our NC certified kitchen.

Our family delights in making colorful, interesting pasta varieties with all hues coming from plant and natural sources. Our deep reds are derived from our own beets during season, our oranges from tomatoes, the speckled from kale and spinach. These are just a few examples of our color sources, always ask if curious.

Our farm is between Blowing Rock and Boone off the Blue Ridge Parkway and Aho Rd. We grow our own berries, fruits, and vegetables in addition to making gourmet pastas and sauces for our own family, friends, and neighbors to enjoy.
Practices
We use organic and our own home-grown produce whenever possible. We do not use chemical fertilizers of any kind. Our chickens are happily grass and weed feed and live well.