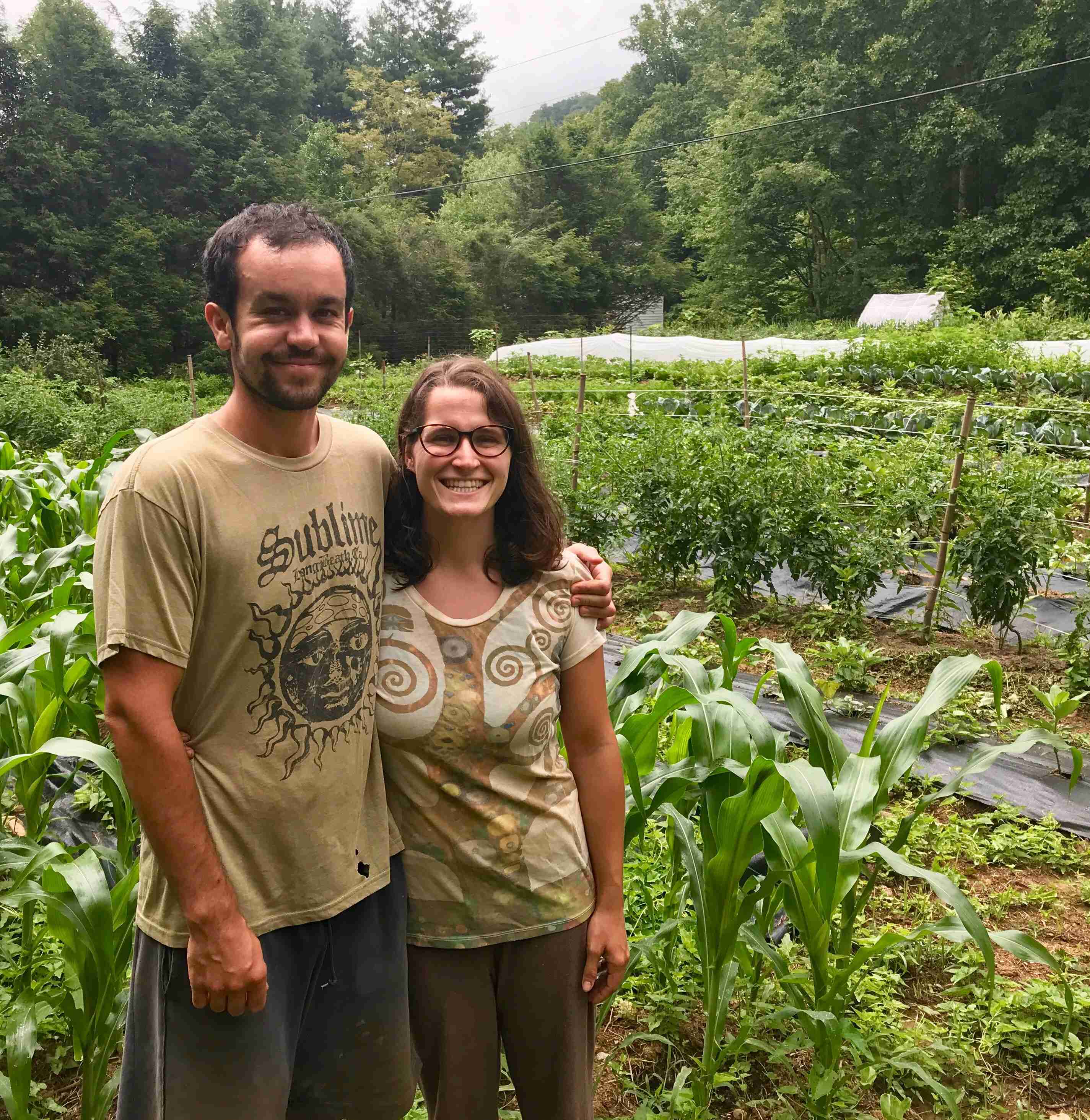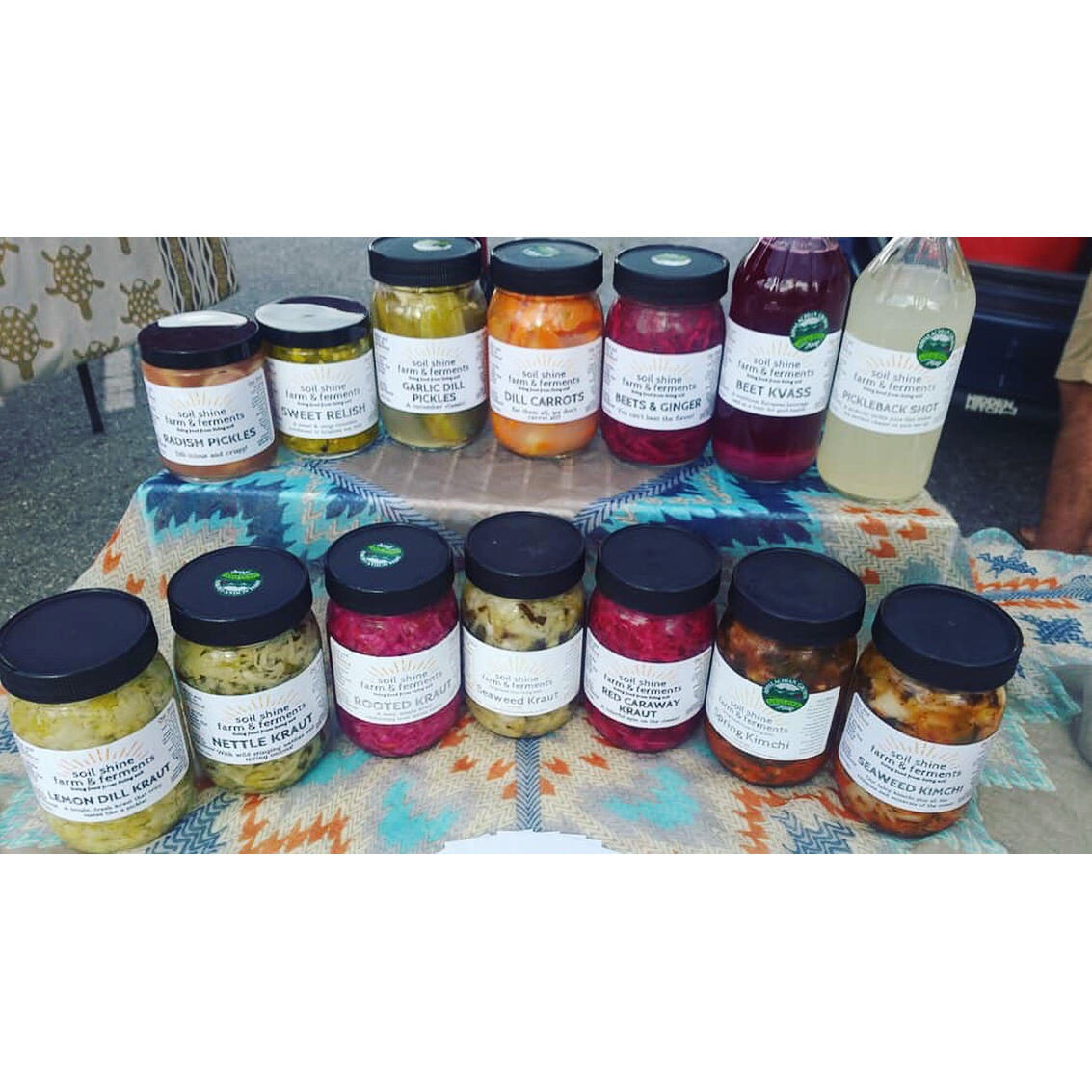 Soil Shine Farm & Ferments
Contact: Olivia and Rocky Ramos
Address: 775 Hannah Branch Rd Burnsville, NC, 28714
Phone: 919-924-4361
About Us
Email: soilshinefarm@gmail.com

Located 50 miles from the High Country Food Hub.

Soil Shine Farm and Ferments is a small local business by beginning farmers Olivia Sanders and Rocky Ramos. We operate our farm in the South Toe River valley in Celo, NC, (Yancey County) in the shadow of the Black Mountain Range. Our name "Soil Shine" comes from our appreciation of the natural world around us, especially the mica-rich, shining soil we get to work with every day.

The only thing we love more than growing veggies is crafting them into delicious, probiotic ferments for you to enjoy! We offer many types of sauerkrauts, kimchis, pickles, probiotic shots, and relishes, all of which put our fresh veggies to use and therefore vary with the seasons. From June-December, you can count on our ingredients being entirely from our farm!

Fermentation is the oldest method of food preservation, and the health benefits of eating ferments are numerous: they can improve digestive health, support the immune system, lower risk of heart disease, and even increase serotonin levels! We love sharing healthy, convenient foods with our community and that's why our products will now be available at the High Country Food Hub.
Practices
We grow vegetables using organic and biodynamic practices on our 1.5 acre farm in the South Toe River valley in Yancey County, NC. This means we never use synthetic chemicals, and we follow a calendar that is in tune with planetary rhythms for the tastiest and healthiest vegetables possible. Once the veggies leave the farm, we ferment them into delicious probiotic goodies for you and your family to enjoy! All our products are naturally lacto-fermented, which means they are full of probiotics and beneficial bacteria to support your body. They are never canned or heat-processed, so you need to keep them refrigerated.