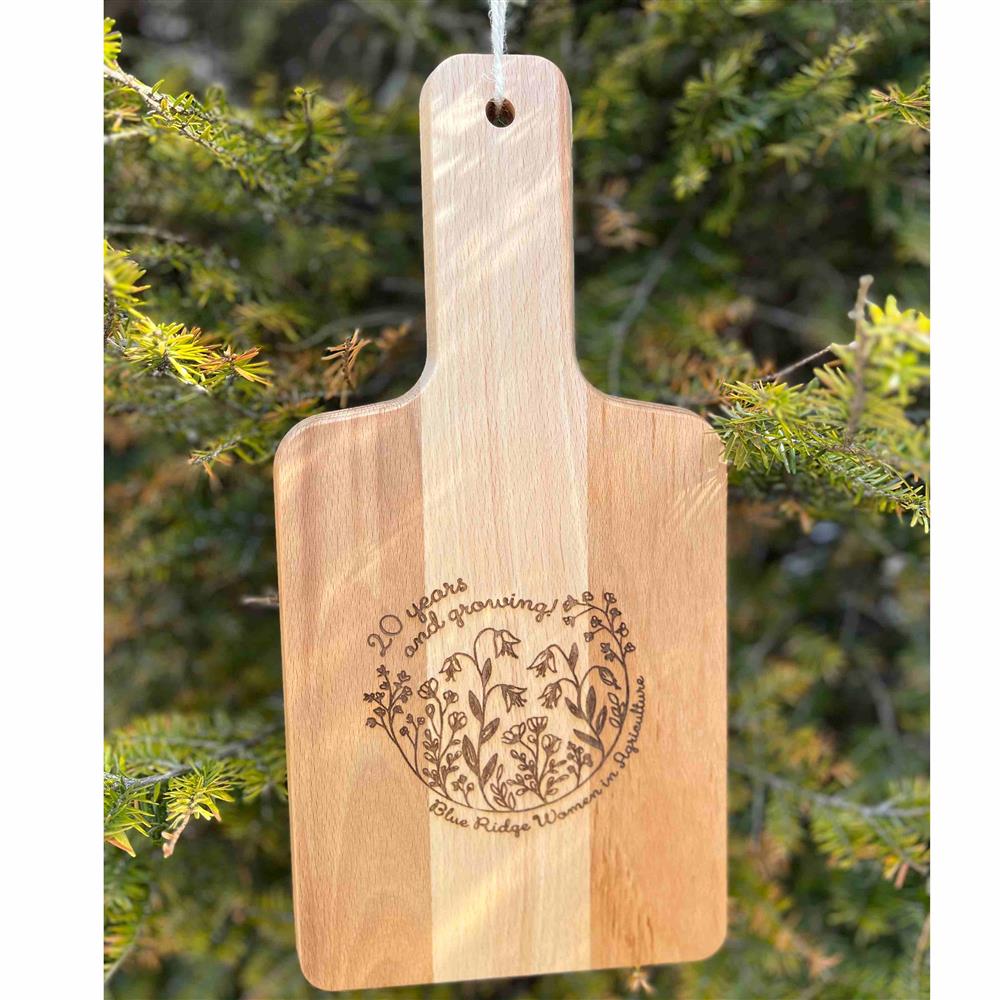 BRWIA 20th Anniversary Commemorative Cutting Board
Celebrate BRWIA's anniversary with this limited edition cutting board!
Order Now
5 Remaining
one cutting board - $25.00
Celebrate BRWIA's 20th anniversary with a limited edition, beautiful solid wood cutting board featuring an original wood cut design by local artist Leila Jackson of Louma Designs.

Cutting board measures 11 3/4" x 6" x 3/4" and is easy to hang using a hole in the handle.

All proceeds of this product benefit Blue Ridge Women in Agriculture.
You must be logged in to confirm your subscription
Login