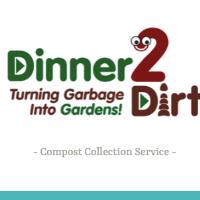 Compost Collection Service (Empty Bucket to Fill)
Composting - Easy as 1,2,3! Fill with compost friendly materials and return.
This item is not presently for sale, please check back when ordering is open.
1. Pick up a clean bucket at the Food Hub.
2. Fill the bucket with compost friendly materials.
3. Drop off your full bucket at the Food Hub and receive your new, clean bucket and 2.5 lbs or more of ready to use compost upon request or donate to our community!

It is best to drop off your full bucket weekly! Just add this item to your cart and a clean, empty bucket will be available for you to pick up on Wednesday.
You must be logged in to confirm your subscription
Login