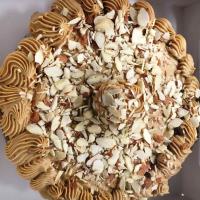 Anne's Garden Kitchen
Contact: Anne Duvoisin
Address: PO Box 2065 Blowing Rock, NC, 28605
Email Address: Annes.Garden.Kitchen@gmail.com
Phone: 828-295-3035
About Us
By profession, I am a trial lawyer 5 days a week. By avocation, I am a cook, and I work on growing and cooking food for local consumption whenever I can. My goal is to make and sell delicious gourmet food with fresh wholesome local ingredients, using pesticide free and or organic ingredients wherever possible. I grew up under the tutelage of a gifted French gourmet cook, my grandmother, Loulou Duvoisin, and while I love to cook French gourmet food, I have long since branched out to cook a variety of cuisines. I particularly like making Mediterranean and Asian dishes .

I cater on demand, teach cooking classes, and also prepare a limited menu on a weekly basis, which I prepare at the Patterson School Foundation Incubator Commercial Kitchen, and deliver based on orders.
Practices
All the produce I grow is pesticide free, except for organic pesticides when and if needed. All the produce I buy is, when possible, locally sourced and organic.