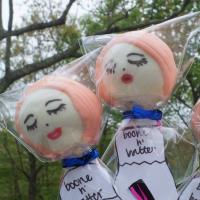 Boone N' Batter
City: Boone, NC, 28607
Email Address: boonenbatter@gmail.com
Phone: 828-275-0250
About Us
Boone N' Batter is currently an online presence, with the hopes of achieving a store presence in the future. We create hand crafted delicacies with our specialty being Italian style macarons. We utilize fresh produce of the season and update our menu seasonally to reflect the fresh produce of the market.
Boone N' Batter is still operating on a soft opening and gradually entering into the marketplace officially on February 15, 2018. We will continue to strive to operate honestly and tailor to our lovely high country folks.
Practices
Boone N' Batter utilizes fresh produce of the season to generate seasonal menus. No artificial dyes are used in the production of materials, only dyes created from plants, seeds, and other natural sources.