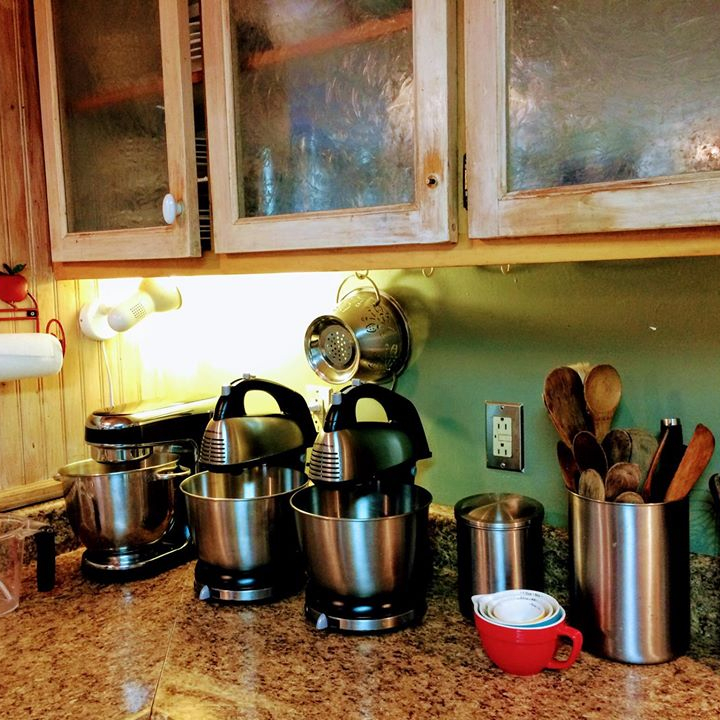 Mountain Flower Bakery
Contact: Diana Godwin & Richard Easley
Address: Bear Holler 643 Jordan V Cook Rd Boone, NC, 28607-8772
Email Address: mountainflowerbakeryboone@gmail.com
About Us
Email: mountainflowerbakeryboone@gmail.com
Located 3.5 miles from the High Country Food Hub.

A gluten, dairy and soy-free producer, Mountain Flower Bakery is a small family-owned artisan bakery located in Bear Holler in Boone, NC. We bake our gluten, dairy and soy free as well as our vegan products in small handmade batches to achieve the highest quality and homemade goodness. The safety and cleanliness of our cottage bakery has been certified by the NC Division of Agriculture. Mountain Flower Bakery participates in local Farmer's Markets year round. We are now offering our customers' favorites through the High Country Food Hub. Mountain Flower Bakery specializes in Gluten-free & Vegan bakery specialities including cakes, biscotti, brownies, fruit cakes, banana breads, muffins and cupcakes.
Practices
Mountain Flower Bakery's products are all gluten, dairy and soy free. Our kitchen is used for gluten-free baking only. We also produce a variety of Vegan products. Gluten-free flours (almond, coconut, hazelnut, tapioca, arrowroot, potato starch, sweet sorghum, brown and white rice) are used in our recipes. We sweeten our baked goods with unrefined moreno cane sugar, coconut palm sugar, agave nectar, inulin powder (derived from chicory root), molasses, and maple syrup. We also use applesauce, sweet potato and pumpkin purees, fruit butter, and other natural ingredients to enhance flavor, moistness, and sweetness. Our Food Hub products are non-GMO and do not contain harmful preservatives or artificial ingredients. Our flour is certified organic. None of our products for sale through the High Country Food Hub contain artificial coloring or chemical preservatives, Our kitchen is dedicated to gluten-free baking only to avoid cross-contamination. We do produce products containing nuts in our kitchen. However, we are careful to minimize exposing our nut-free products to them. We do not use peanuts, soy, baking powder with aluminum, corn starch or refined sugar.