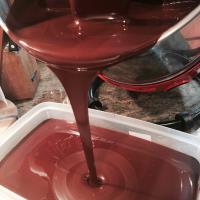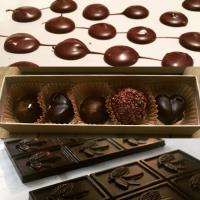 Devorah Chocolate
Contact: Meagan Brown
Address: 125 Graduate Lane Boone, NC, 28607
Email Address: devorahchocolate@gmail.com
Phone: 828-406-9436
About Us
Email: devorahchocolate@gmail.com
Located: 2 miles from the High Country Food Hub

Devorah Chocolate is a small batch bean-to-bar chocolate company located in the town of Boone. We produce single origin chocolate bars, baking chocolate, cacao nibs, and other seasonal specialties. We are a small team of chocolate lovers passionate about bringing ethically sourced cacao products to our community while sharing the history of cacao and chocolate making process. We strive to create products and experiences that build a closer connection and deeper understanding of the chocolate we love.
Practices
All of our chocolate and cacao products are created in small batches starting with ethically sourced cacao beans from Central and South America. Our cacao is coming from small farms where farmers, in exchange for providing high quality and properly fermented cacao, receive fair prices for their cacao. This supports farmer prosperity and stability across the supply chain.

We then roast, crack, winnow (remove the husk), grind, and temper the cacao transforming it into decadent chocolate. We are constantly learning and growing in order to make more delicious chocolate to meet the growing demand of our community. Unlike industrial chocolate, our chocolate is free of soy lecithin, refined white sugar, and added flavors. We use simple organic ingredients to bring you satisfying chocolate low on the glycemic index and suitable for vegans.