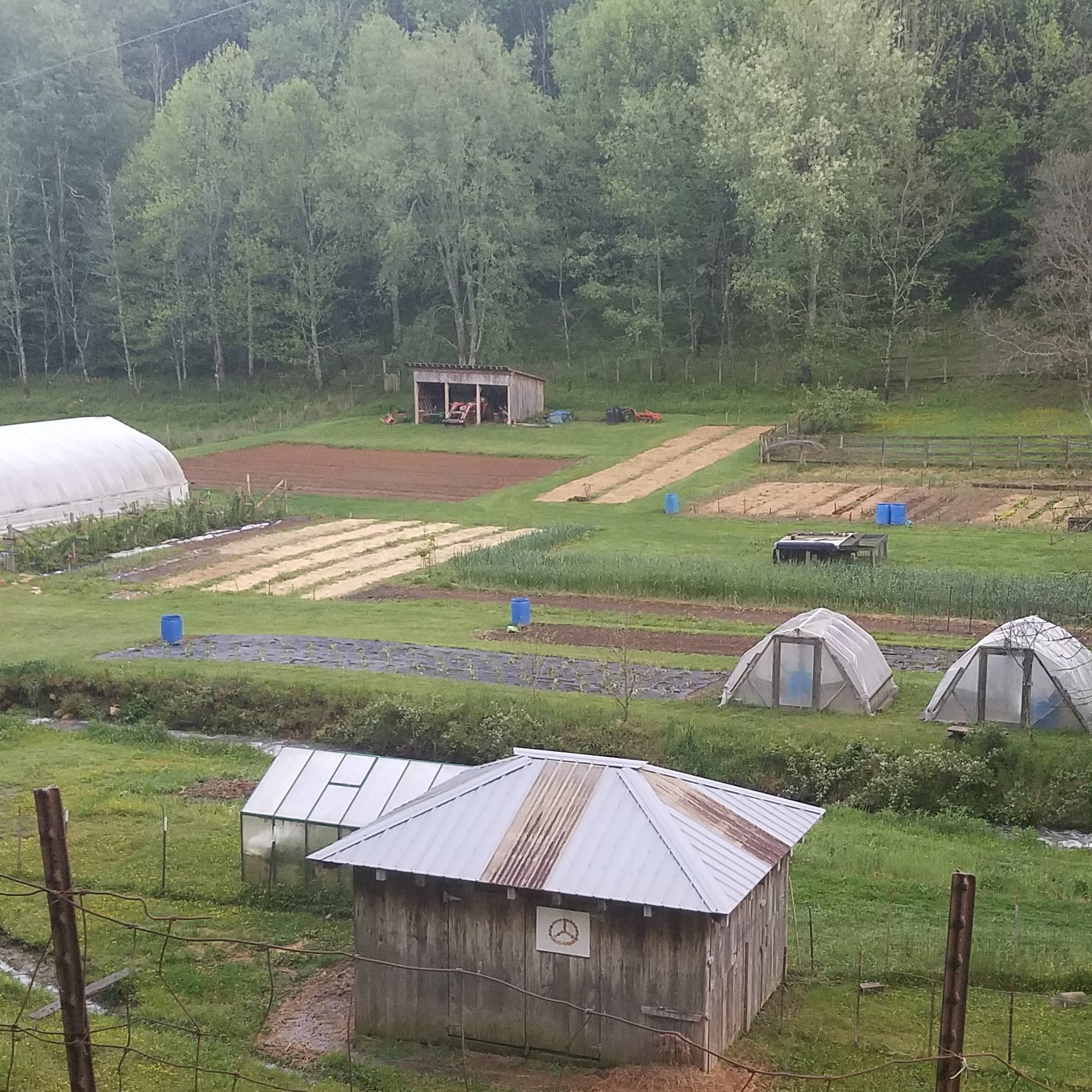 FIRE FROM THE MOUNTAIN INC
Address: 2452 NC Highway 88 Zionville, NC, 28698-9530
Phone: 828-297-7956
About Us
Email: hotsauce@firefromthemountain.com
Located 15 miles north of the High Country Food Hub
Fire From The Mountain is a woman owned business located in North Fork area of Zionville in Watauga County. We primarily grow hot peppers for our hot sauces and salsa, as well as a variety of berries and produce to sustain ourselves and sell at market. We also raise laying hens and goats for biodiversity on our farm. This is Dorene's life's work for the past 17 years, making hot sauce and salsa for the High Country and online orders throughout the US.

Practices
We use organic practices and products but are not certified. We work primarily by hand using mulches and crop rotation practices including cover crops when not in production. We live on our farm, this is also our home. We bottle our products ourselves at Blue Ridge Food Ventures, a shared use, FDA approved facility, we are subject to NCDA inspections.