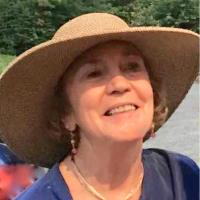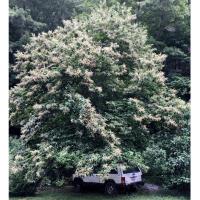 Big Table Farm
Contact: Maryrose Carroll
Address: 2053 Beaver Dam Road Vilas, NC, 28692
Email Address: maryrose.carroll@gmail.com
Phone: 828-297-5803
About Us
Email: maryrose.carroll@gmail.com
Located 13.8 miles from High Country Food Hub

Big Table Farm is a small farm located in Watauga County. Maryrose Carroll and her late husband bought a one hundred year old Bethel farm in the early 1990's. No pesticides or chemicals have been used in those 26 years. Instead her two horses are the beginning for composting which seems to provide great yields. Hybird chestnut trees were planted 10 years ago which provide significant nuts inside a very prickly husk. Maryrose lives in harmony with the bees, trees and Little Beaver Dam Creek at Big Table Farm!
Practices
The chestnut trees are only fertilized by compost from the farm. Nothing else is used. Last year the yield was so great a major branch broke off a tree in a storm. This year some of the nuts will be knocked off to ease the weight burden for the tree. When the collection of the chestnuts is complete, the hulls will be raked up.