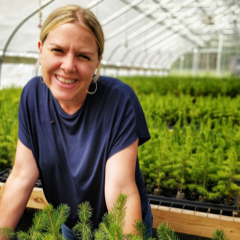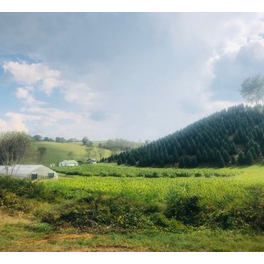 Little Saps
Address: PO 35 Grassy Creek, NC, 28631
Phone: 336-384-9603
About Us
Email: growwithus@littlesaps.com
Located 42 miles from High Country Food Hub

Little Saps tree seedlings and transplants are grown and nurtured in Grassy Creek, North Carolina in Ashe County. We sell our Little Saps tree seedlings and transplants as gift trees on our website and ship them across the continental United States. On the Food Hub, we sell some of our overstock seedlings and transplants that have gotten too big to ship.

More About Us

Little Saps is part of Hart-T-Tree Farms. Hart-T-Tree Farms grows Christmas trees and sells them on Christmas tree lots in southeast Florida. The farm was established in 1976 in Hart, Michigan, but moved to Grassy Creek in 1986 to grow Fraser fir Christmas trees in their native mountain home. We have families that have been buying Christmas trees from us in Florida for over 30 years. We love growing Christmas trees and seeing the joy they bring to families. There is something about trees that touch us in the very core of our being.

We started Little Saps, because we believe that trees are a great gift not just at Christmas time, but to celebrate or remember all of life's big moments - birth, wedding, new home, anniversary, the loss of a loved one. Sometimes trees are a great gift for smaller moments as well, moments when we need encouragement or inspiration, smaller moments that in retrospect might be big ones. Our greatest hope is that Little Saps will be a special part of these moments and provide comfort, joy, and peace to those that receive them.
Practices
All of our Little Saps are grown and cared for in our greenhouses. We grow and source only the healthiest and most robust seedlings and transplants, because we want your Little Sap to thrive in its new home. Our tree seedlings and transplants are typically 1-3 years old with a well-developed root system. Given basic care, they should grow into strong and mighty trees.