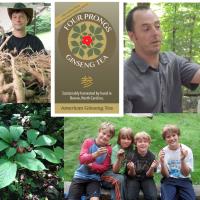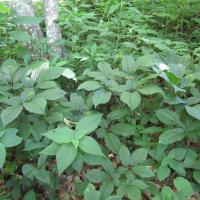 Four Prongs Ginseng and Herb
Contact: Blake Dillman and Jim Hamilton
Address: 165 Foxwood Estates Boone, NC, 28607
Email Address: dillmanblake@gmail.com
Phone: 828-434-3253
About Us
Email: sunshinecovefarm@gmail.com

Located 6 miles from High Country Food Hub

Sunshine Cove Farm is a modern, high efficiency microgreens producer located in Valle Crucis, NC, locally owned and operated by Larson Smith and Jakob Sjostrand. We provide a wide variety of microgreens, shoots, and edible flowers to restaurants, consumers, and through distributors in the High Country, the broader North Carolina market, and beyond. Farm labor is carried out by a carefully selected team of horticultural experts, students hoping to gain valuable hands on experience, seasoned neighbors with years of wisdom, and close trusted friends. We at Sunshine Cove Farm are committed to providing the surrounding communities with fresh greens year-round, supporting our local food system by collaborating with other farms and organizations, and building an efficient, sustainable operation that will flourish for years to come.
Practices
Over the last four years, we have planted over 25 lbs of ginseng seed and have transplanted over 1,500 wild and wild-simulated plants onto native forest lands. Ginseng leaves are harvested between July and September when the foliage is the most bioactive. The leaves are then dried and ground by hand. Traditionally, ginseng leaves and stems are discarded when harvesting the root. Our goal is to harvest leaves and produce tea from the plants until roots reach optimal size & age for harvest (over 10 years old).