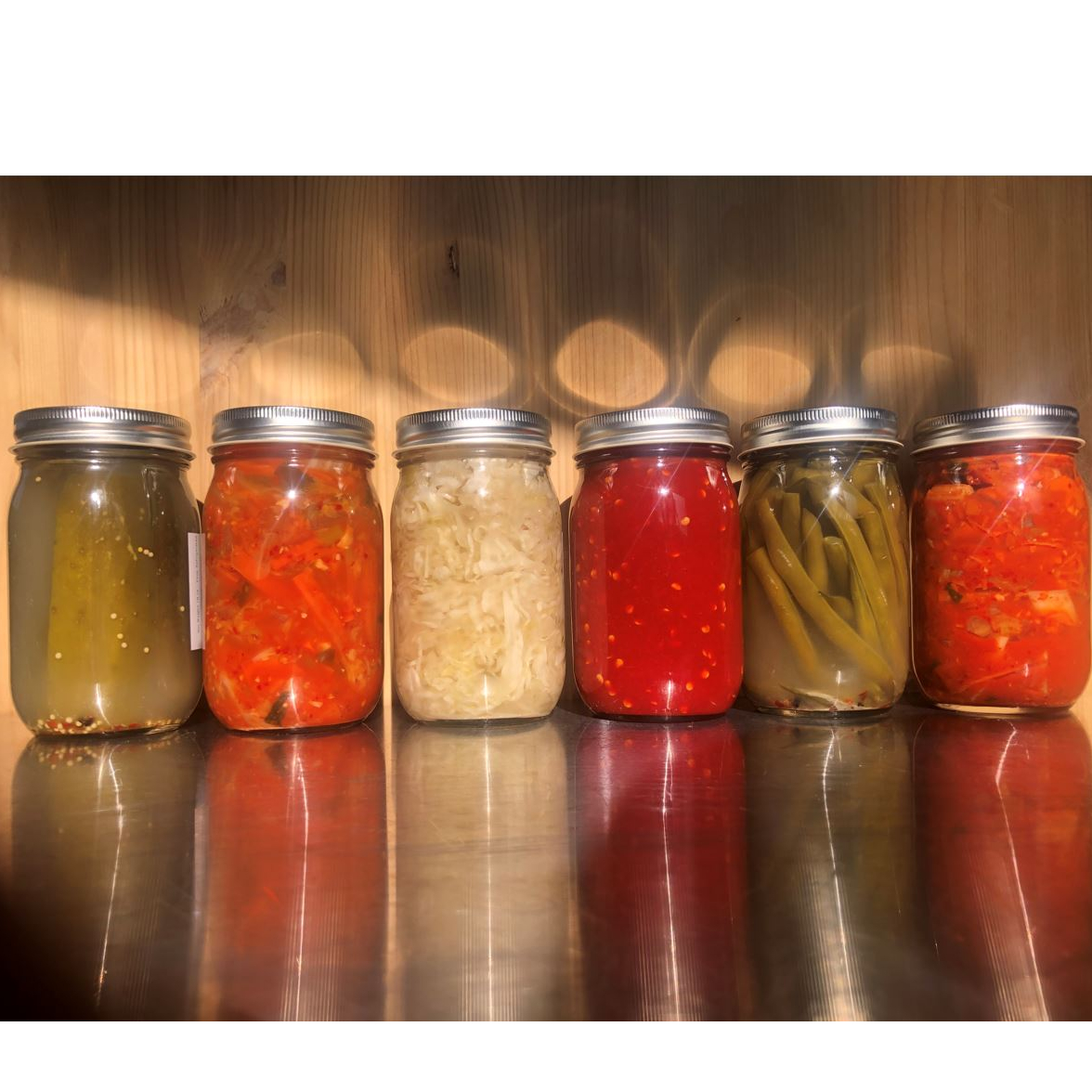 Sweet Brine'd Fermented Foods
Address: sweetbrined@gmail.com Alexander, NC, 28701
Email Address: sweetbrined@gmail.com
Phone: 410-703-9352
About Us
Sweet Brine'd is a small-batch, Asheville, NC-based vegetable fermentation company with a mission to provide accessible fermented products for everyone. Fermentation is the process of allowing natural microbes to transform a substance. With our products, we rely on lactic-acid bacteria to transform high-quality regional produce into bright, tangy, & savory foods. Our ingredient lists are short, and we aim to maintain a consistent product, year to year. Our recipes are tried and true, and while there is some wonderful natural variation to vegetable and season, we know what we're looking for in a ferment, and won't settle for anything less.
Though probiotics have enjoyed recent attention for their health benefits, Sweet Brine'd sells on flavor and texture first. The recipes are made to bring your dishes and meals a burst of flavor and crunchy texture. Enjoy as a side dish, tangy topping, or right out of the jar.

Check out our website for more info www.sweetbrined.com and feel free to use our contact form to let us know if you have any questions or feedback: https://sweetbrined.com/contact-us/

We hope you enjoy!

Practices
We source from sustainable agriculture in our region if possible, though sometimes bring in organic vegetables from outside NC. All our products are vegan and gluten free.